 Dear Local Builder,
Want to Gain Complete Control Over Your Projects and Save Thousands?
Newin's established service specialises in assisting builders across Auckland and Wellington who may not have the expertise, time or resources to conduct detailed costing for clients or deliver superior project management services.
As leading industry experts, Newin is a preferred and trusted partner choice that can help you manage and grow your building business dramatically.
We offer personalised and tailored solutions based on solving your biggest problems.
So why not contact us for a no-obligation meeting today and see how we can make your business better.
We are Great at Helping Builders Solve Big Problems
Are you worried you might be giving clients incorrect cost estimates?
Are you convinced the cost plan you just handed over to the client is accurate and sufficiently detailed enough to not blow out the project's budget half-way through the job?
Newin, a trusted service providing estimates to the building and architectural industries, can work closely with architects and designers while developing an accurate cost plan for their next project before work begins.
A full value engineering and design review ensures that every project can achieve its maximum potential, deliver on your client's expectations, and stay within budget.
Are you at risk of underquoting jobs?
Underquoting in the building industry is a common issue and is usually the result of several mitigating factors, with the most common being a lack of detail in budget planning
Newin creates project costings based on current market prices and rates and account for every detail. Complete breakdowns are provided to ensure full transparency.
We believe that detailed accurate budgets are the only way to ensure you maintain complete fiscal control over the life cycle of the project.
Are you struggling to manage your projects on time and to budget?
Full trade breakdowns related to the category of construction required to complete the work ensure your project does not enter the construction phase until an accurate and detailed budget has been compiled.
At Newin, we know that accurate, detailed, and complete budgets covering every stage and aspect of the project is the only way to ensure financial obligations can be met as the project progresses through its various stages and scopes of work.
For your peace of mind, Newin is also able to provide ongoing support to the project team and ensure they are fully equipped to manage and control project and trade costs at all stages of the development.
Are you looking for cost-effective expertise to better manage projects and without hiring staff?
As a builder, taking time out to manage projects, subcontractors, and budgets may not be the best use of your time, and the expense of hiring more staff may not be a viable investment for your business.
We are established and can bring knowledge and experience to your project without the expense of full-time staff.
Do you want to improve your success rate at winning more building jobs?
Undercutting on quotes or providing quotes that do not adequately cover the real cost of a job will only ensure you receive a poor reputation in the market.
A key aspect of winning more building jobs and maintaining your excellent reputation is to ensure every quote covers all aspects of the job, accounts for every detail, and reflects true market value.
Using Newin for all your project budgets will ensure that each quote your client receives provides the best value, while also removing the risk of underquoting.
Newin can work closely with developers from start to end
Our expert services safely support you from start to end
Creating detailed project budgets before construction begins

Delivering an accurate breakdown of all trade items covered in the budget

Ensuring all quotes reflect current market rates, prices, and indices

Collating and submitting head contract progress claims

Quantifying head contract variation claims

Evaluating subcontractor variation requests

Providing project cost reports

Creating a fiscal analysis of projects

Cost to complete report

Works completed to date report

Rectification cost report

Progress claim report

Variation assessment report

Building cost dispute report

Building dispute report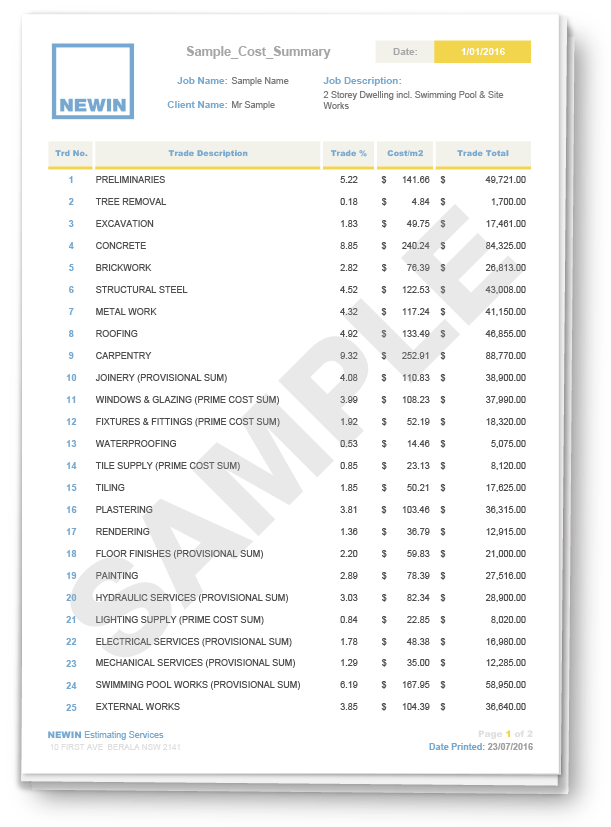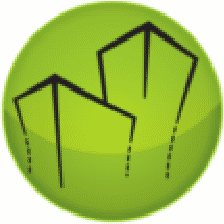 "I found using Newin Estimating Services helped me win more business. Their professional approach and efficiency enabled me to go for more tenders and increase my strike rate. I would recommend their services to any builder or subcontractor who does not have the time to do estimating themselves"
Frank Tarabay – Managing Director
Every Trade Building Services
Experience Matters
With 10 years' + experience in the construction industry as quantity surveyors and building estimators, our passion is to help provide accurate cost plans that win our clients more contracts with less time.
Quality Matters
When it comes to cost estimates and quantity surveying, we deeply believe that attention to detail and full transparency is crucial in delivering accurate results.
Service Matters
We not only provide our standard cost plan but also a customised plan to integrate with your systems such as BuildSoft or Excel.
Budget Matters
We understand budget is important to your profitability, our cost plan starts from NZD$800+GST.
Communication Matters
We work around the clock for clients, even if you need a hand over the weekend. We're available for you.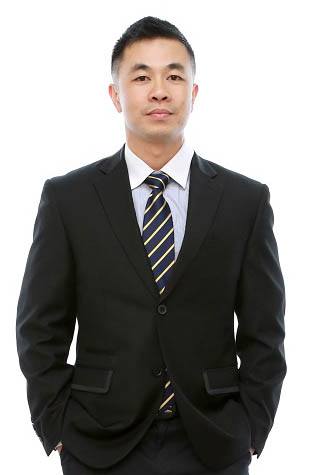 Get in contact with us today to see how we can help with any stage of your project!